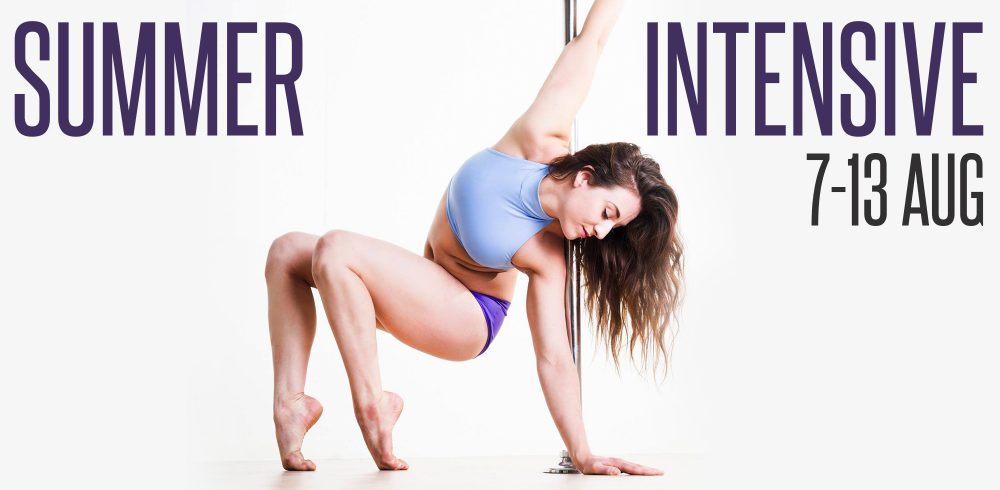 Summer Intensive
---
Join us on 7 days of pole, acro and flexibility training with international instructors in our beautiful studio in Stockholm, Sweden.
The Package
7 days
12 classes
You will also be able too book privates, photoshoot and join fun activities!
Price & Booking
» Book Advance Beginner
» Book Intermediate/Advanced
Price 3200 SEK.  If you are an international student and you are having trouble booking, please send us an e-mail to info@poledance.se. Please note that accomodation or travel expenses is not included in the price.
Classes
You will take up to two classes a day with a 20 min break in between. Weekday classes start at 17.15, an weekend classes start at 10.30. Classes include Pole Dance, Pole Choreo, Handstands, Acrobatics, Backbends and Flexibility. More detailed information about the classes will be released shortly.
Levels
There will be two different levels, with 12 spots in each group.
Adv Beginner (level 2-3)
This level is suitable for level 2-3, but you can participate if you have completed level 1 at NPS.
Intermediate/Advanced (level 4-5)
For intermediate-advanced students. To attend the this level you should have a stable handspring.
Instructors
Anna-Maija Nyman
Poledance
Camilla Behr Carlsen
Poledance
Emma Fryklöf
Pole Choreo, Backbends & Flexibility
Toubab Holmes
Acrobatics & Handbalancing
---
All training is done at the students' own risk. International students are responsible for having adequate ensurance. Flights, travel and accomodation are not included in the prices.
More information and schedule will be released shortly.